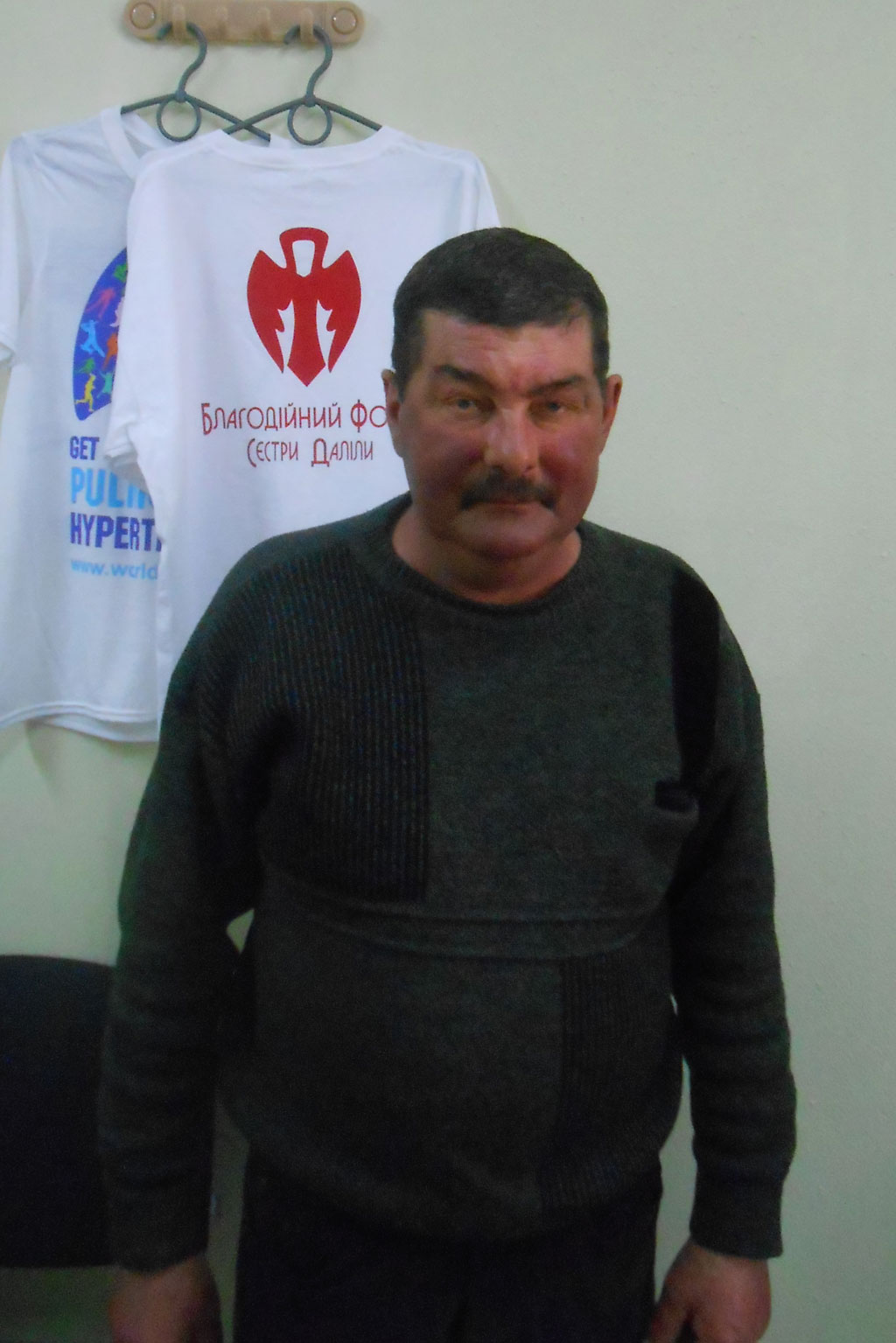 Pastushchyn Mychailo, date of birth 1963 from the city Sambir, Lviv region joins our patients.
Diagnosis: Primary pulmonary hypertension, a high degree, chronic pulmonary heart, degree of decompensation, relative mitral trystupidal insufficiency, sinus tachycardiya, heart failure II B type. with reduced systologic function of the left ventricle, functional Class 30%, FC III by NYHA.
Rheumatoid arthritis, polyarthritis, Act of the II type. Seronegative option, chronically progressive course with the defeat of small joints of the bones, hip, knee, d \ sedate, FNS II c., With pain and dysfunction of walking. Rtg. of II type.
Mr. Michael used to earn for a living with his own hands and he said "I never needed handouts." He together with his wife brought up their daughter, gave education to her. He has already got a grandson, at last it`s time to live and rejoice but…
Insidious disease crept quietly and suddenly.
"I didn`t expect that the disease, would beat me down'" – said Mr. Michailo. "Before I had been a healthy man," he continued.
Therefore, in order for the man to keep his health, he needs medicines, because life is going on. Of course now it is different, because now in addition to the usual difficulties of life Mr. Pastyshchyn has to fight against the disease. We hope that the man will not fight against the crippling disease, face to face and all caring people will join his fight. Besides, the patient`s own indomitable spirit is of utmost importance in this fight.