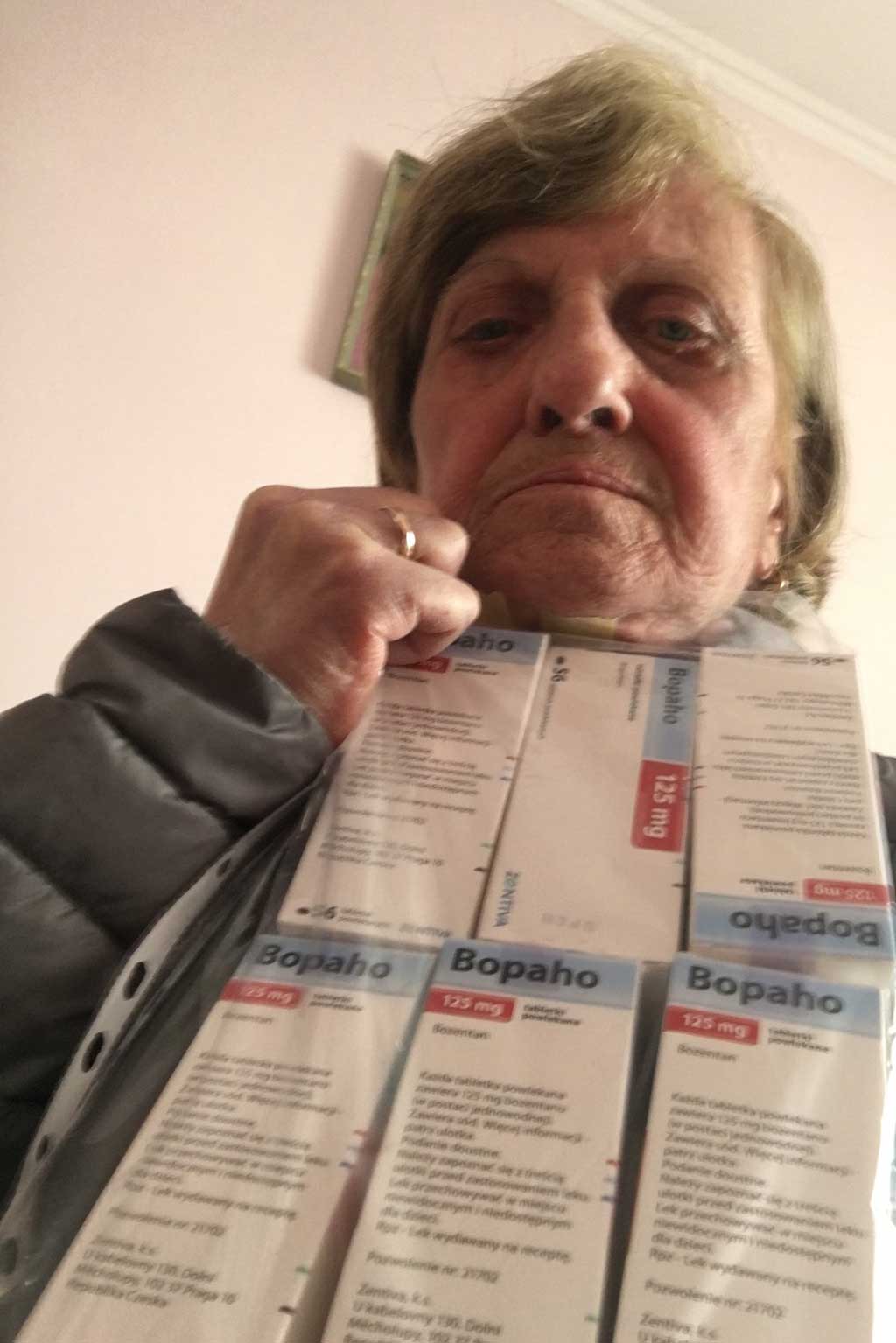 Halyna Bezenko (75) already knows well what it means to fight for life. She knows what it's like to pad the thresholds of hospitals, hear disappointing diagnoses, and continue to move forward despite the sad medical scan, which confirmed even oncology, and in 2018 already pulmonary hypertension of the II functional type. associated with systemic autoimmune disease.
For life she needs the following drugs: Revacio (sildenafil), Bosentan 125 mg (2 years / day) and others.
The family usually helps, but there is not enough help, because the disease requires serious costs, which are not typical even for an average Ukrainian family. And everyone wants to live and breathe, because somewhere they are waiting for you and someone is in a hurry to pay a visit.