PHURDA representatives participated in ERS Congress 2023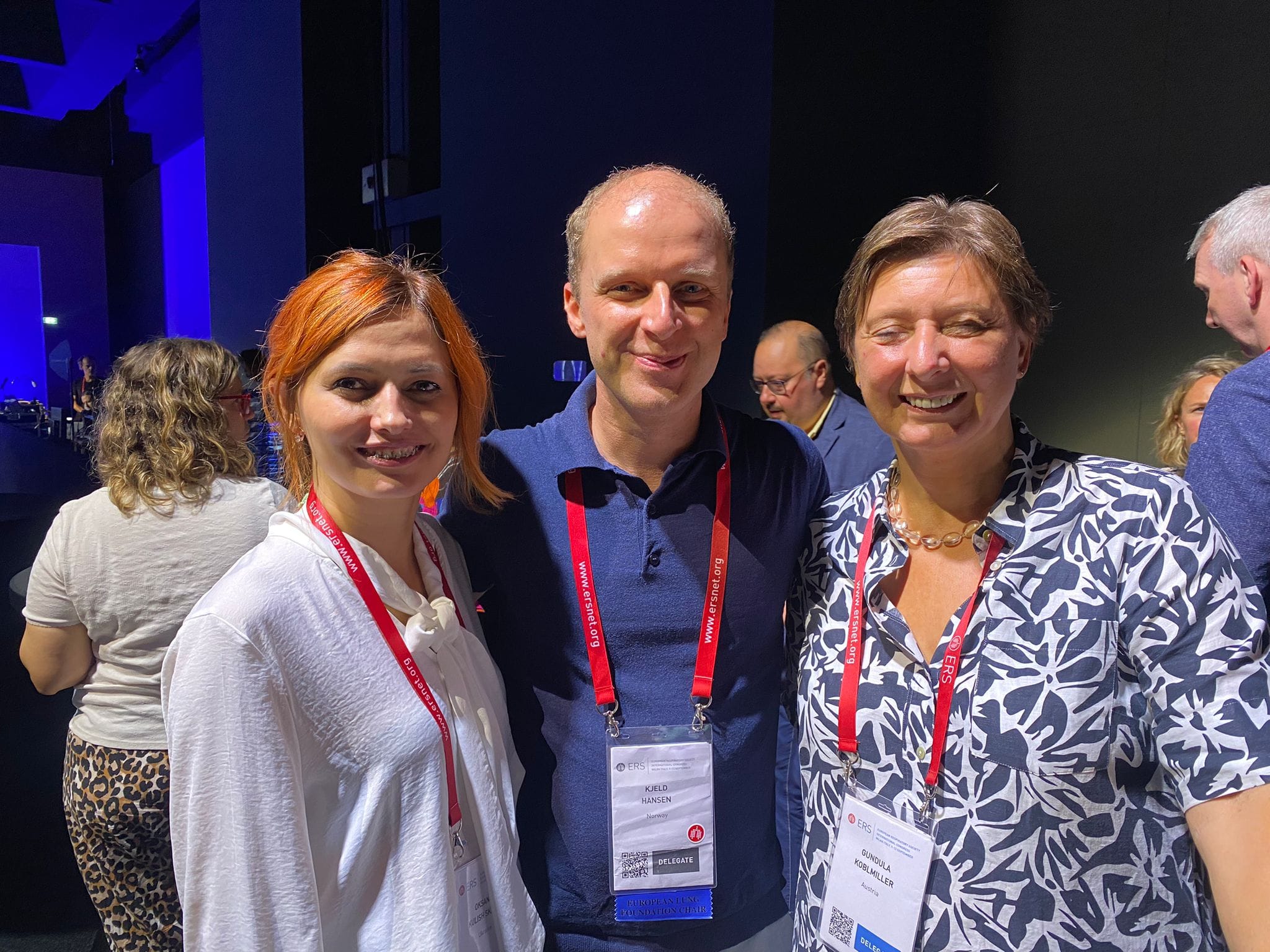 PHURDA representatives took part in the ERS Congress 2023, which was held in Milan from September 9 to 13.
The format of the Congress was hybrid. Participants and speakers participated in person as well as online. It was nice to see friends and meet new ones. We took part in the ELF Patient Networking Day. We met with international colleagues and partners.
We shared experiences, challenges, plans and needs. It was very interesting to talk about the challenges that exist in each country. Of course, all colleagues expressed concern about the issue of Ukraine. They listened to us very attentively and expressed words of support.
We talked about the difficulty with research in Ukraine, argued that today it is not only research, it is a chance for treatment, and for some patients a reason or opportunity to return home.
And in the World Village zone there were stands of patient organizations, in particular ELF, where we communicated with colleagues and partners during social hours. In a friendly atmosphere, important topics were discussed, and new ideas were formed in synergy.
During the meeting of International PAG, where representatives of patient organizations from different parts of the world were present, we talked about 3 important directions, which at first glance are not hot topics: digitalization, climate change and original development.
During the poster session, we met with PVRI and personally thanked them for their support of lg patients in Ukraine during the war.
It was a pleasure to meet Ms. Ioanna Pepke-Zaba. She is one of those who took an active part in the organization of charitable aid from the beginning of the war.  Also, we want to share a special news. The first meeting of the PH Patient advisory group was held as part of the ERS CONGRESS. The meeting was moderated by Jeanette Boyd (ELF). Marc Humbert was also present at the meeting (https://europeanlung.org/…/interview-with-prof-marc…/). It was he who set the vector along which the group would move. This is another achievement of ours and proof of fruitful cooperation with ELF.