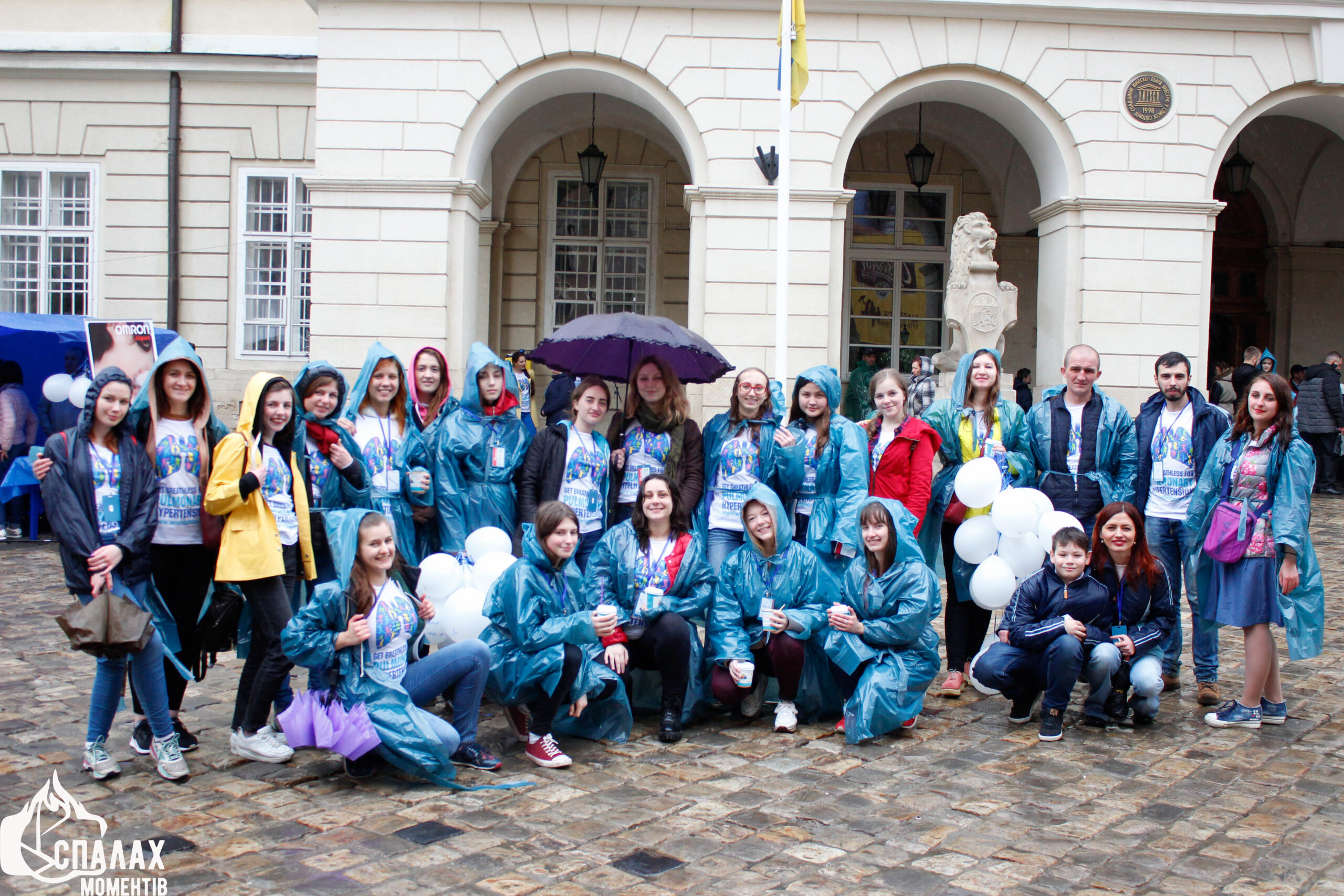 This year, we celebrated WPHD in several stages. On May 4, we, patients and volunteers took part in a city-wide march on the occasion of City Day. Our column was accompanied by the first lady of Lviv, Kateryna Kit-Sadova. All members of our column had the symbols of the World PH Day and blue butterflies.
The next day, on the Rynok square, we held a morning exercise for everyone. Ordinary passers-by, city guests and small children joined us. Despite the rainy weather, there were many participants. Also, we held a fundraising campaign. We sold hot drinks and homemade cakes prepared especially for our event by the lovely housewives.
The third stage of the World PH Day celebration was a patient meeting with rehabilitation program elements. May 10 – 12 in the Briukhovychi village for the first time we held a family weekend for PH patients. Fresh pine air and sunny weather helped us! On the first day, we had an acquaintance evening. Although it seems that we have all known each other for many years, the interactive exercises helped us to reveal ourselves and get to know each other better and closer. We also wrote down the rules that we agreed to follow throughout the weekend. Then all participants were divided into two teams in such a way that family members were in different teams. Both teams were given several tasks: to come up with a name, a slogan and a show program number. Everyone was actively engaged in creative work, forgetting for a moment about the unpleasant moments of life. The relaxed and comfortable atmosphere that Sister Dalila created for us at St. Joseph's House contributed to this. We had time allocated for sessions of psychological rehabilitation and dance-movement therapy. We spent three unforgettable days outside the city. It was the first time that patients, together with their families and children, took part in the rehabilitation program.