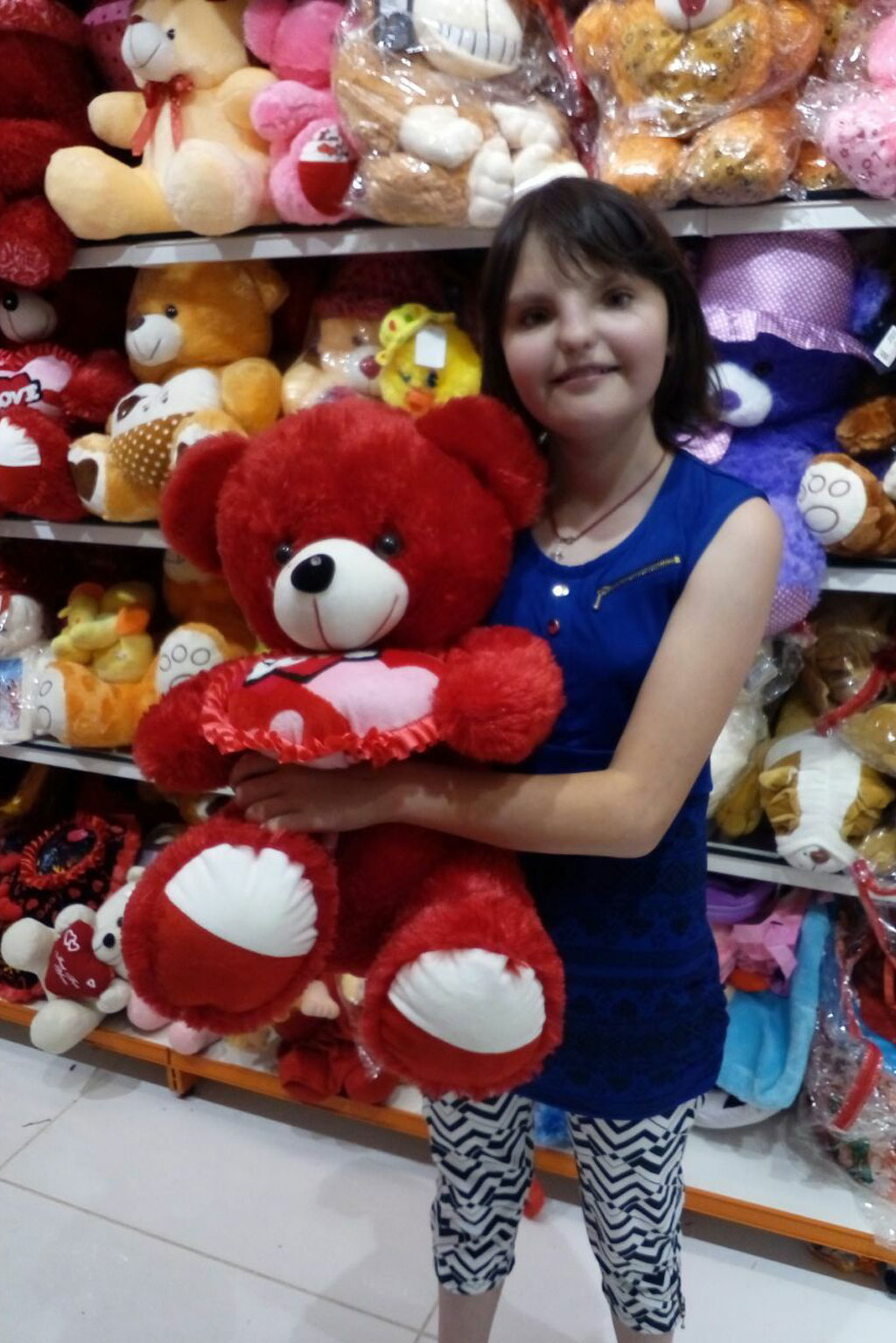 The ward of the Lviv City Charity Foundation "Sister of Dalila" is a child – Karina Ovcharenko, who is only 13 years old.
Karina has: primary pulmonary hypertension, marked dilatation and right atrium and right ventricular hypertrophy, expressed tibial insufficiency. It was diagnosed in early March 2017.
Until recently Karina went to school, spent time with her friends in Vinnytsia. However, the weakness of the girl, pain in the heart, fatigue, loss of consciousness forced the parents to seek medical help. At a medical examination, Karina's family learned about a terrible illness that hit the hearts of the whole family – primary pulmonary hypertension.
In order for the girl to continue to live, study, enjoy childhood and dream of her future – she needs a transplantation of the heart and lungs, which was agreed to organize at the Global Hospital clinic (Chennai, India). The cost of transplantation is $ 140,000. Also, we need funds for a flight from Kiev (Ukraine) to Chennai (India,) for accomodation, additional costs in India (roughly $ 500 per month), since the estimated waiting period for donor organ is 1 year.
Currently, one of the clinics in Kiev confirmed that the condition of Karina is critically stable and the child needs a transplantation of the heart and lung.
We appeal to everyone – to support Karina, give her a chance to live, the joy of childhood and opportunity to dream of a happy future!!!