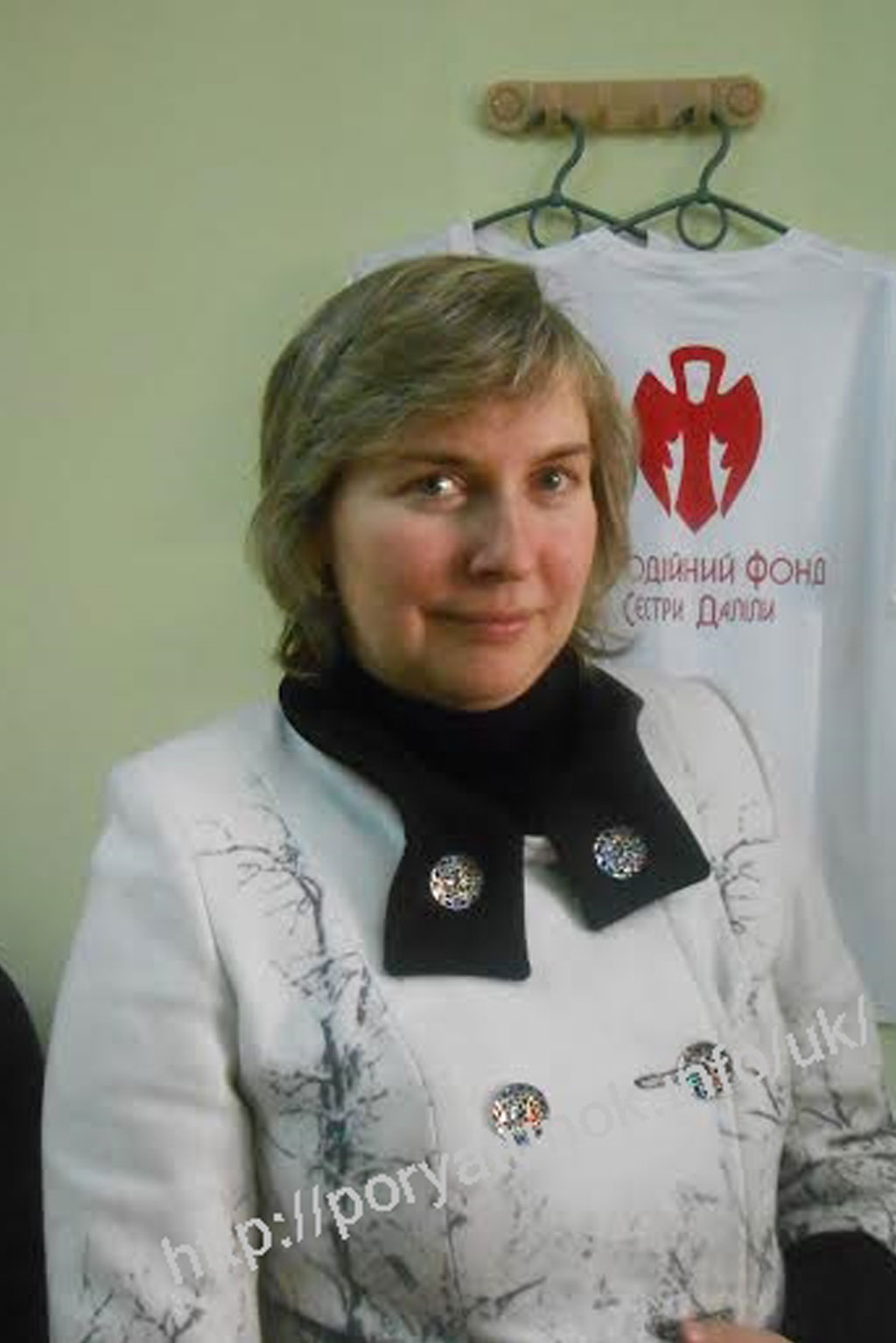 Today, on a sunny spring day Charitable Foundation "Sisters Delilah" received guests again. Ruslana Prendota born in 1980 from the village Rudnyky, Mykolayiv district, Lviv region. A woman came together with her husband, leaving home 1.5 year-old daughter Anna-Mary, their restless joy and main motive for starting treatment.
Mrs. Ruslana is diagnosed with: Eyzenmenher Syndrome. Congenital heart defect, defect of Ventricular septal at the top. Distributed right heart. Pulmonary hypertension of the 2-nd degree. Hepatomegaly, coronary arteries without stenosis, the left coronary artery trunk short.
Despite the difficult diagnosis and lack of adequate treatment, Mrs. Ruslana is a positive and a cheerful woman who sruck us by her sincerity and simplicity. Despair and bad thoughts don`t come to her mind because of her daughter and her husband – Mr. Bogdan, who realizes that his wife definitely needs treatment and supports her in everything.
The lifestory of our patient Mrs. Ruslana is quite fresh, The woman learned about the possible diagnosisof pulmonary hypertension quite accidentally when she heard the most pleasant news that she was going to haveababy. At that moment, good news, which the couple hadbeen waiting for long 13 years, did not give opportunity for sadness. Thanks God and the doctors there was born a healthy child in the family.
On delivering a baby the diagnosis of pulmonary hypertension had been confirmed. But even now daily child`s chores do not allow to think about the disease while the child is an incentive to fight against it. The only way to fight the disease is medication. Help Mrs. Ruslana to buy medicines for her to enjoy every day of life bringing up her daughter together with her husband.