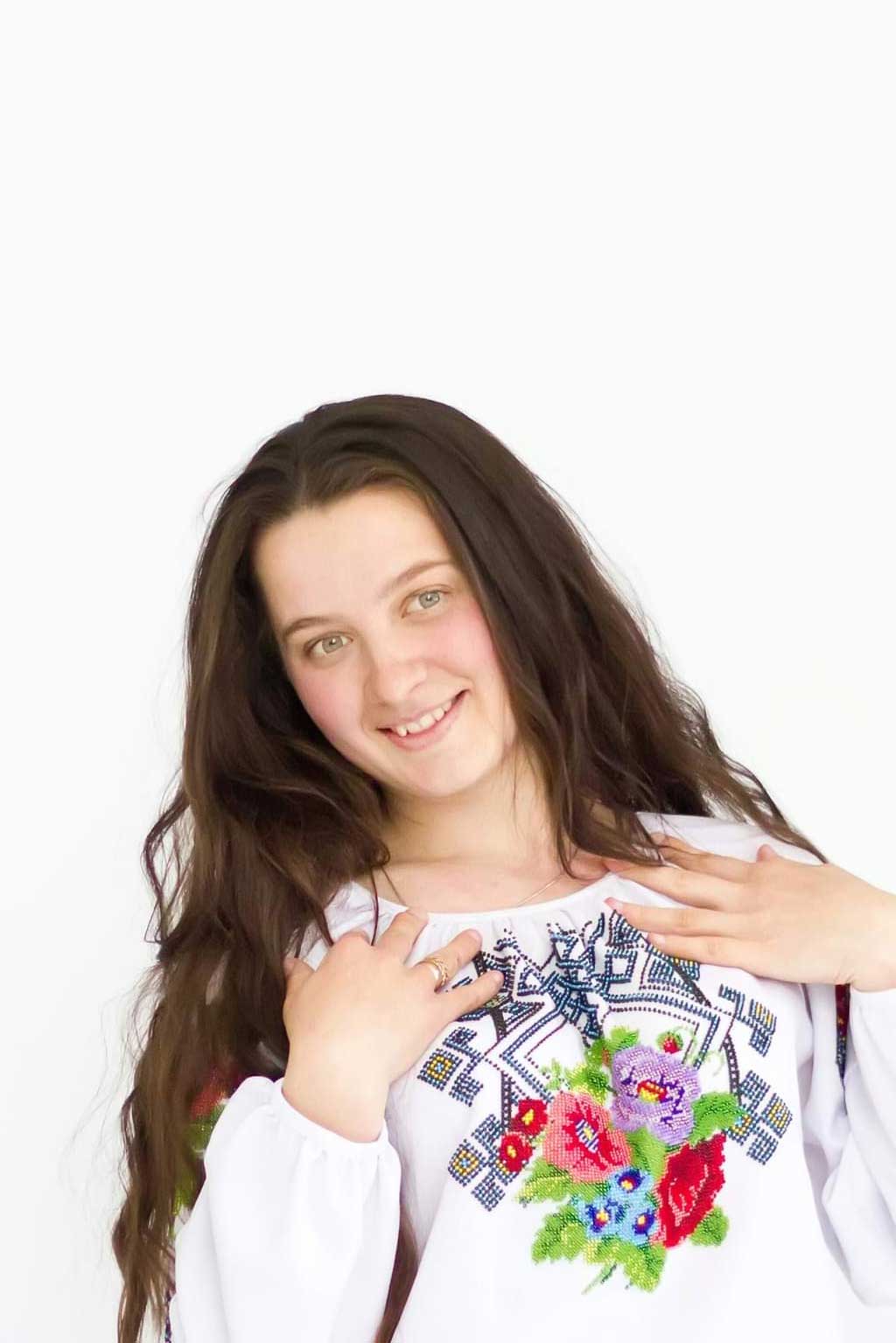 We have a new ward – Nadiia Nus, born 26.05.1992, who lives in Ivano-Puste village of Borschiv district, Tenopil area.
Here is her story:
"I can not even imagine what my parents felt like when they found out about my disease, they were afraid to make the main decision. So they didn't tell me anything. At one of the examinations at the regional hospital I personally have heard:" Your child needs surgery … " Although I was only 10 years old, I was really scared because the word "surgery" I've heard only in the movies. Hovewer, my parents were always near to calm me.
We didn't hesitate anymore, every hour, every minute was precious. From regional hospital I was sent to Kyiv Amosov Institute (now "Okhmatdyt"). Throughout the year, parents have been taking me to the examinations. It was my preparation for primary treatment, if you can say so. When I stayed at home and didn't go to the school, my classmates visited me and we had fun together. In that moment I felt that I was respected and sympathized.
4 February 2004 – I got first surgery. Can't say I wasn't ready for this, I knew what's waiting for me, as well as my mom. My dad and the doctors assured me that there's nothing to be afraid of. Everything went good. I still can't believe I lived through one of the most important stages of my life. Yes, I call it an important stage, because by this time I felt and knew what is help, care, experience, prayer .. Then I decided: "I am strong, I have strong spirit."
Prayer is very important for me and my parents. I am really grateful to my parents for being there for me, for wishing that me and my little brother had the love of God in our hearts, for giving me the basic foundation of spirituality.
September 12, 2005 I had a second surgery, which lasted 9 long hours, during which terrible medical knives "conjured" over my body. My parents and doctors assured me that this time it would hurt even less than the previous one. But it was the opposite. Doctors went on high risk: with 100% of hypertonic pressure they started the surgery… Mam, Dad, don't worry, I'm strong, very strong, everything will be fine, even better .. I say it now, because at that time I couldn't, for 9 hours I almost didn't exist. Now I bow low to them for their experience and patience. I can't describe, how they felt and I'm happy all of their tears are now just the memory… I just thank them for everything and I will pray
The surgery was continuing … me heart was stopped … it was 30 minutes when I didn't existed in this world … And when I breathed in for the first time again – God gave me a second life … "
The first moments of meeting the life – the hardest was behind … I continued or started to live. Now it's only memories – how much I wanted get back home, see relatives and friends.
June 15 I gave birth to a boy … When I opened my eyes, the first thought was that I'm alive!!! and that now I'm a mother … I felt myself a strong woman. I continued to thank Lord … Thank You, Father, for the gift of motherhood.
Me and my husband are the happiest parents. The prays of priests, family, friends, and caring people helped us
Today my condition is tolerable. Pulmonary hypertension 130-140 mmHg, when I climb the stairs to the first floor it's hard to breath, I often feel me heart beat. Dizziness, constant general fatigue, aching of feet. Physical activity is limited.
Currently my treatment for a month is: Sildenafil (Novagra 100 mg 120 UAH) – one pack is enough for 5 days, Sydnofarm (63 UAH), Tryfas (125 UAH), Nebilet (220 UAH), Veroshpiron, Ventavis – 1 vial per a day. In total 2000 UAH excluding Ventavis (no money to buy it)
I hope for your support and I'm asking you for it. Unity is a strength, and your care and support can save a life."